Testimonials
We think our cakes are amazing.... but don't take our word for it, here's what our customers say..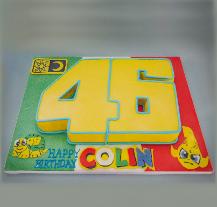 "Alison took on making my cake for me which others declined as they felt the challenge too great. She made me a Rossi cake for my 60th birthday and included all the very personal touches I requested with style.
I was amazed with the research she did to make the embellishments so brilliantly. I expected rice paper logos but got hand crafted logos made of icing. A remarkable piece of work for a cake and thanks for making my day so special. Highly recommend and a great price." Colin (5* google review)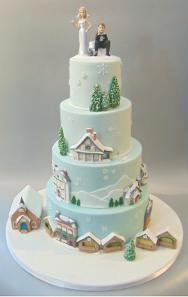 " We just wanted to say a huge thank you for the cake yesterday, it was absolutely perfect, tasted amazing and really set he scene for the wedding.
Everyone commented on how lovely it was, and we will certainly be recommending you to our family and friends"
Joanne and Ward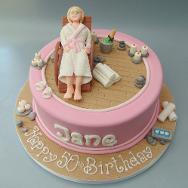 " Just wanted to thank you for the cake. Jane loved it. It looked fantastic and tasted great. Many thanks."
Rob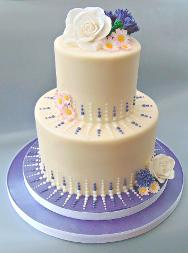 "Just a quick thank you for the cake – it looked amazing and tasted even better. If we'd had realised how much of it was going to be eaten on the day, we would have bought a bigger one!
It was brilliant, so thank you and just added to the lovely day we had."
Aaron and Alison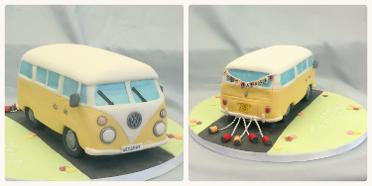 "I picked up my campervan wedding cake today and I was truly overwhelmed with how spot on Alison got my spec, just from an email. It was better than I could have hoped or wished for this will top off my day perfect.
Thank you so much I will spread your name everywhere."
Bev (5* facebook review)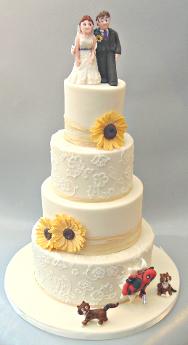 "Thank you so much for our perfect wedding cake! Alison listened to what we wanted and it was exactly how we imagined and got a lot of attention. It tasted amazing as well. Highly recommended "
Rachel (5* facebook review)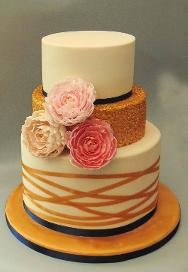 "Alison did our wedding cake and it was absolutely perfect, it looked fantastic and tasted beautiful. I will definitely be ordering all my cakes Alison loves to bake. Thank you"
Stephanie (5*facebook review)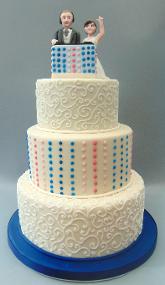 "Alison made our wedding cake. It was amazing and looked exactly as we planned, there was so much detail on it! Each tier was a different flavour picked out when we had our consultation and all three tasted fab."
Kathryn (5* facebook review)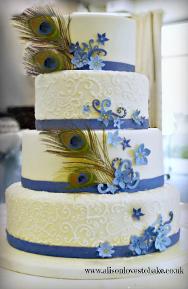 "I just wanted to say a very big thank you for my wedding cake. It was beautiful and just how I had imagined it. Thank you for going easy on the gold sections, they added a nice touch to the final look and the design was certainly in keeping with my theme...Thank you once again for creating the perfect wedding cake"
Rakhi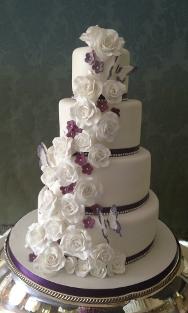 "Myself and Paul would like to thank you for the stunning cake you made for our wedding. It was more beautiful than we could have imagined"
Thank you
Paul and Lucie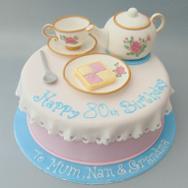 "Thought I would drop you an email regarding the cake you baked for me. Everyone loved the way it looked but more so the taste. Will certainly recommend you."
Dave.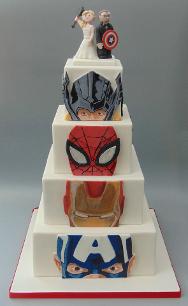 "Thank you to Alison loves to bake for creating what can only be described as the best wedding cake we could of ever asked for.

We had a 4 tier cake with 4 different flavours and couldn't of been more perfect. We sat down over a year prior to our wedding and decided what type of flavours we wanted the cake to be and the design we wanted.
We had a marvel themed wedding and the cake was made and tied in with the theme absolutely perfectly. We couldn't wait to see our cake when we arrived at our venue and we honestly was not disappointed. We were both so excited that it was everything and more that we could of asked for.
Cannot thank you enough. Definitely will be recommending anyone who needs a cake making for whatever type of event to go to Alison loves to bake. Thank you once again! "
Kerry-Ann (5* facebook review)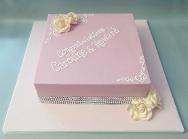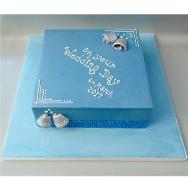 "I am writing to thank you so much for making, decorating and delivering my beautiful wedding cakes... Both cakes (pink and vintage blue) looked wonderful and were admired by many guests - I am glad we took a photo of the cakes for our album.
Both cakes tasted lovely and we received many comments on how delicious they were - we used both cakes as our dessert on the evening of our wedding.
I will recommend you to my friends and family ...Thank you again"
Caroline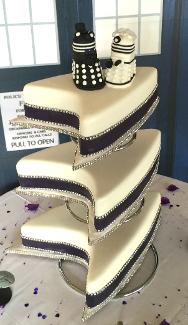 "We knew we were in safe hands when we met Alison at a wedding fair, she was very enthusiastic about our sci-fi cake design and simply understood exactly what we wanted. She produced a unique, stunning and delicious wedding cake for us and drove 45 miles to come set it up for us. Can't recommend her enough, she will definitely be our first point of call when we need our next special cake."
Tracy (5* facebook review)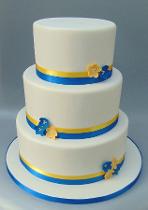 "Absolute fab service & our wedding cake is to die for ... 5* , highly recommended"
Alison (5* facebook review)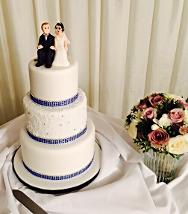 "Hi Alison just wanted to drop you and email and say thank you for the cake it was beautiful and delicious"
Charlotte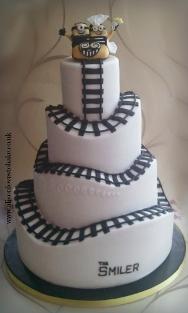 "Just wanted to say that the smiler cake was incredible and you could tell you had put so much hard work into it with all the detail.
We had so many comments on It and it was delicious. I have spread your shops name around to all who have asked and I would recommend your shop anytime"
Gemma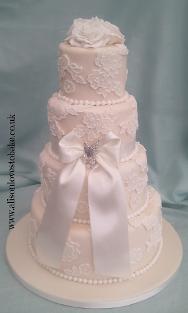 "Great service throughout and an amazing cake made for our wedding. Also very reasonable prices, thank you!"
Aimee (5* facebook review)